$35 each or 4 for $100. 530-360-9796. Nor Cal Clarity Sundae Banana Cookies Diamonds Concentrate. Also, this strain was created by crossing Sundae Driver and Banana Cookies. Indica Hybrid 65% indica & 35% Sativa.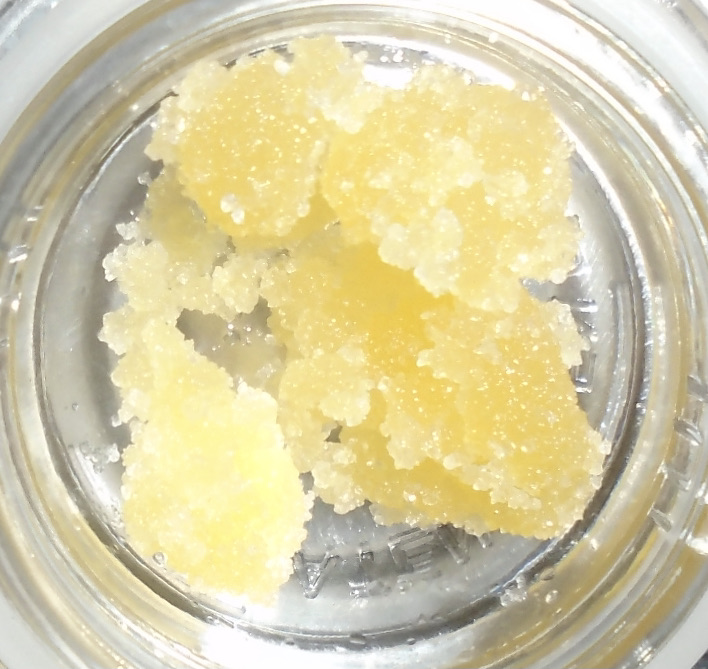 About Banana Cookies
Indica Dominant Hybrid – 75% Indica / 25% Sativa THC: 25%. Banana Cookies is an indica dominant hybrid strain (75% indica/25% sativa). It was also created through crossing the potent Sour Diesel X Platinum OG strains. Named for its delicious flavor, Banana Cookies is perfect for any indica lover who likes a great taste to their bud, too. Banana Cookies tastes just like its name suggests – sweet nutty banana flavored cookies! The aroma is just as delicious, although it does have a touch of sour diesel and earth to it, too.
The Banana Cookies high isn't quite as bright as the taste, with creeping and comatose effects that will knock you right out before you realize what's happening. You'll feel a light lift at the onset as a heavy body stone creeps over you, seeping into your very bones and leaving you fully sedated and couch-locked. This combination quickly turns heady, leaving you out of touch with reality and fully unfocused. Thanks to these sedative effects and its high 25% + average THC level, Banana Cookies is perfect for treating chronic pain, appetite loss or nausea, insomnia, depression and cramps or muscle spasms. Banana Cookies buds have small rounded grape-shaped forest green nugs with golden amber undertones, matching hairs and a coating of chunky crystal trichomes.
About Sundae Driver
Hybrid – 50% Sativa /50% Indica THC: 14% – 16%. Sundae Driver is an evenly balanced hybrid strain (50% indica/50% sativa). It was also created through crossing the delicious Fruity Pebbles X Grape Pie strains. If you're a fan of a chocolate sundae, you're going to be head over heels for this delicious bud. Sundae Driver packs a sweet creamy chocolate flavor with a lightly sugary fruity exhale. The aroma is of fresh earth and sweet sugary grape candy with a rich chocolately overtone that is slightly pungent at times. The Sundae Driver high is just as delightful as the flavor. With a relaxing and lifted high that will have you kicking back with ease after just a toke or two.
You'll feel a euphoric onset that fills your cerebral state with a sense of giddy happiness. As your mind flies higher, your body will begin to fade away into a deeply relaxing state that has you dozing mere minutes later. Thanks to these effects and its moderate 14-16% average THC level. Sundae Driver is often chosen to treat those suffering from conditions such as chronic stress or anxiety, insomnia, PTSD, depression and chronic pain. This bud has grape-shaped olive green nugs with rich purple undertones, thin red-orange hairs. And a coating of tiny white crystal trichomes.
In conclusion, Nor Cal Clarity Sundae Banana Cookies Diamonds Concentrate is great to dab. You can also see the complete Redding420 menu HERE.